At HeartVets we provide a complete cardiac referral service including clinical cardiac investigations, an online telemedicine service for vets, and interventional (keyhole) cardiac surgery.
All of our HeartVets cardiologists are fully equipped to perform complete cardiac investigations in small animal patients. We are highly trained in echocardiography, each using state-of-the art portable ultrasound machines with high quality Doppler capability. We also use digital electrocardiography (ECG) and Holter monitors (lightweight digital ECG recorders) to allow assessment of heart rate and rhythm in the clinic as well as during rest or exercise at home.
Coughing can be a sign of cardiac disease but is also commonly caused by respiratory disease. For these cases bronchoscopy can be performed under general anaesthesia, to visualise the airways and collect samples from deep within the lungs. This is always available at Vale Referrals and Cave Veterinary Specialists where we work with the internal medicine teams, and can often be arranged at our satellite clinics (please discuss with your local HeartVets cardiologist about referral of respiratory investigations).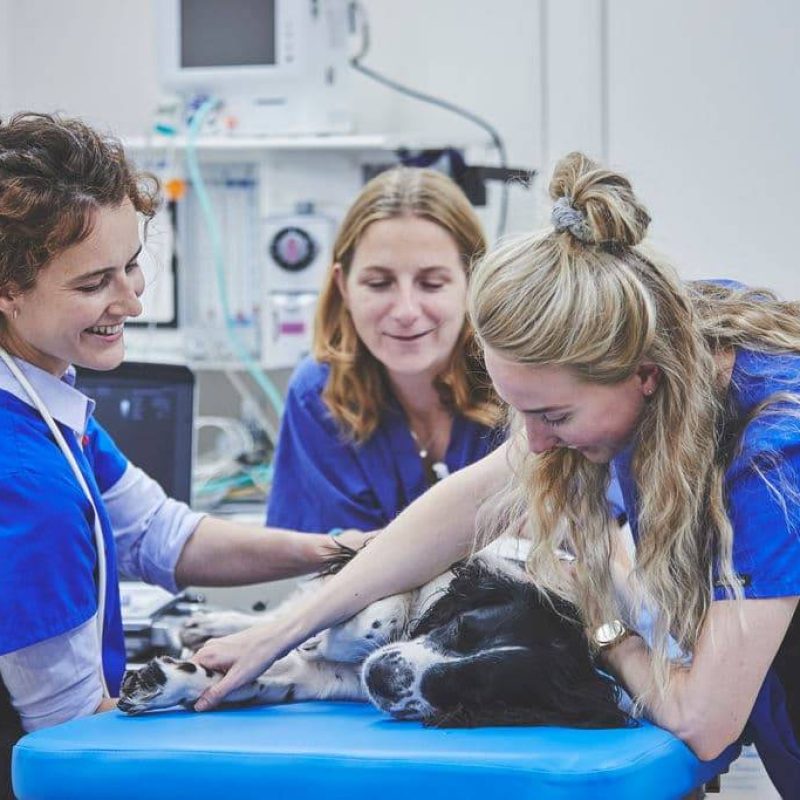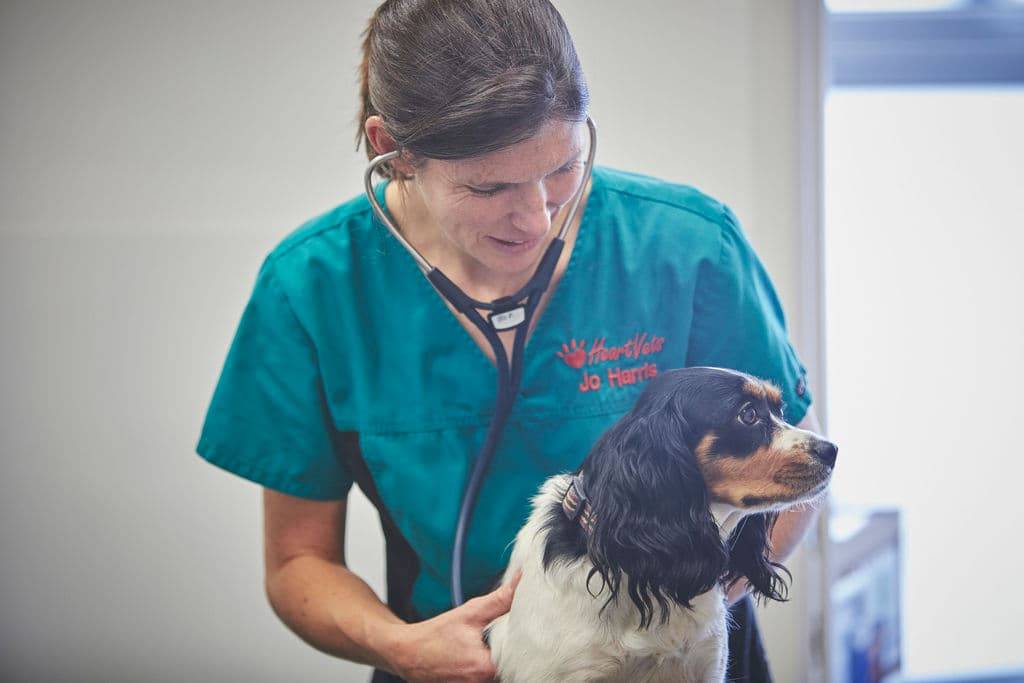 Small Animal Investigations
Murmur investigations typically involve 2D, M-Mode and Doppler echocardiography. Blood pressure measurement, ECG and thoracic radiography (chest X-Rays) may also be required. These investigations are usually performed with the patient conscious, however a light sedation may be useful for the more detailed measurements in anxious or restless patients.
Collapse investigations usually involve echocardiography, ECG, Holter monitoring, and may also require thoracic radiography and blood tests.
Investigation of coughing/breathlessness where cardiac disease has been excluded usually require thoracic radiography and bronchoscopy under general anaesthesia. Computed tomography (CT) imaging is also extremely useful for assessing the lung tissue, which we offer at some of our centres.
Cardiac Interventional procedures and Surgery
Ultrasound guided pericardial and thoracic drainage procedures can be performed at any of our clinics.
​We regularly perform cardiac interventional surgery alongside our consultant cardiologist Mike Martin. We accept referrals for PDA occlusion, pulmonary balloon valvuloplasty and pacemaker implantation. In addition, we can arrange surgical procedures such as ligation of patent ductus arteriosus or pericardectomy at Vale Referrals or Cave Veterinary Specialists, alongside specialist soft tissue surgeons.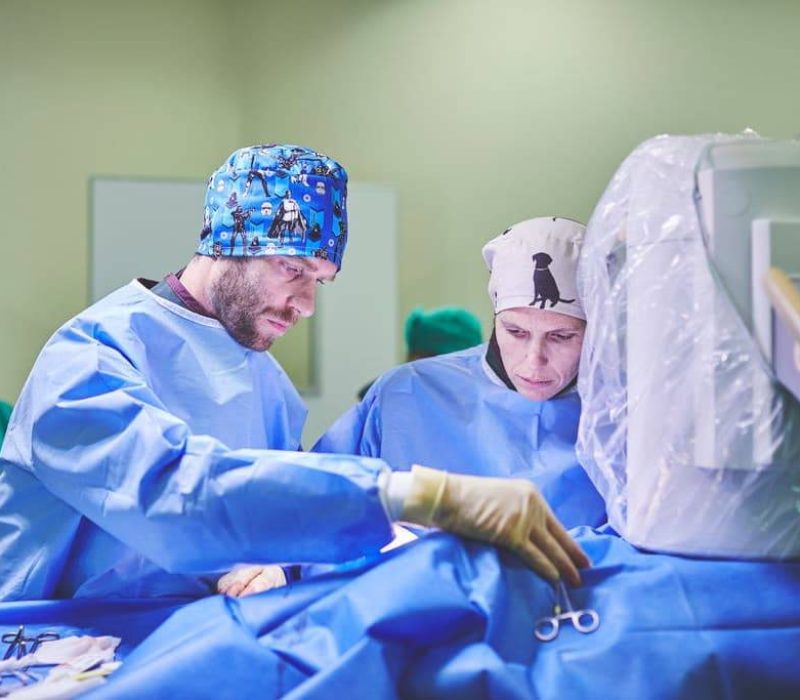 Investigations of poor performance, heart murmur or arrhythmia can be arranged at your veterinary facility or at your client's yard. A full clinical examination is usually followed by echocardiography +/- exercise ECG.
All of the HeartVets cardiologists are happy to offer free case advice for potential referrals, or a full written case review is available as part of our online diagnostics service for those cases unable to visit us.
We may also be able to provide abdominal ultrasonography at a visiting clinic – please discuss this with your local cardiologist first.
HeartVets can arrange bespoke CPD on a private or group basis.
Expert witness and consultancy services are available for drug trials, legal disputes and insurance queries. Please contact us for further information.