HeartVets can supply your practice with a digital ECG unit for seamless ECG recording and instant cloud upload. The ECG kit is provided at no cost for subscribing practices, allowing easy storage of recordings and sharing with the HeartVets team. We can provide an interpretation for your ECGs in just the same way you would receive a pathologist's comment on your laboratory results, meaning your clinicians can record more ECGs and manage cases with confidence. In this way your clients and their pets can benefit from a referral-level cardiology service from the comfort of your own clinic. 
 Please contact us on 0800 999 4333 or diagnostics@heartvets.co.uk for more information.
If you would like to place an order for either rental or purchase of a Beecardia unit then please fill out the order form by using the button below.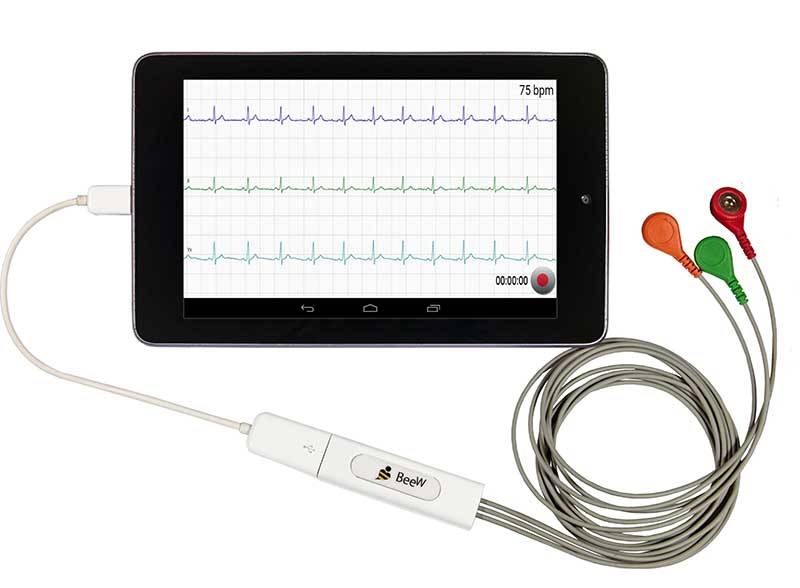 The easiest way to record an ECG for us to interpret it so subscribe to our ECG service (see above information). Once you have recorded the ECG using your Bee device and tablet just fill in the details on the ECG submission form below and click send, then await email notification (to the email address the account is registered to) that your ECG report is returned.
If you are not currently using our ECG service you can email us a scanned paper copy, or export and email us a digital ECG file at diagnostics@heartvets.co.uk Please also fill out the details on the submission form below.