We are very enthusiastic about sharing our cardiology knowledge and skills!  Whether you are a recent graduate, refreshing your clinical knowledge after a break, or already have a keen interest in cardiology, there are lectures and courses available to suit your needs.
Below are upcoming events we are involved with.  To book your place click the "book now" button and select your chosen event from the drop down box on the online submission form.
CPD Surfari 2020 (POSTPONED)
With great reluctance, we have decided to postpone this CPD event until the COVID-19 situation has resolved.
​We will not be taking bookings for this event, but if you would like to be kept up to date on when we have a new date please fill in the form below.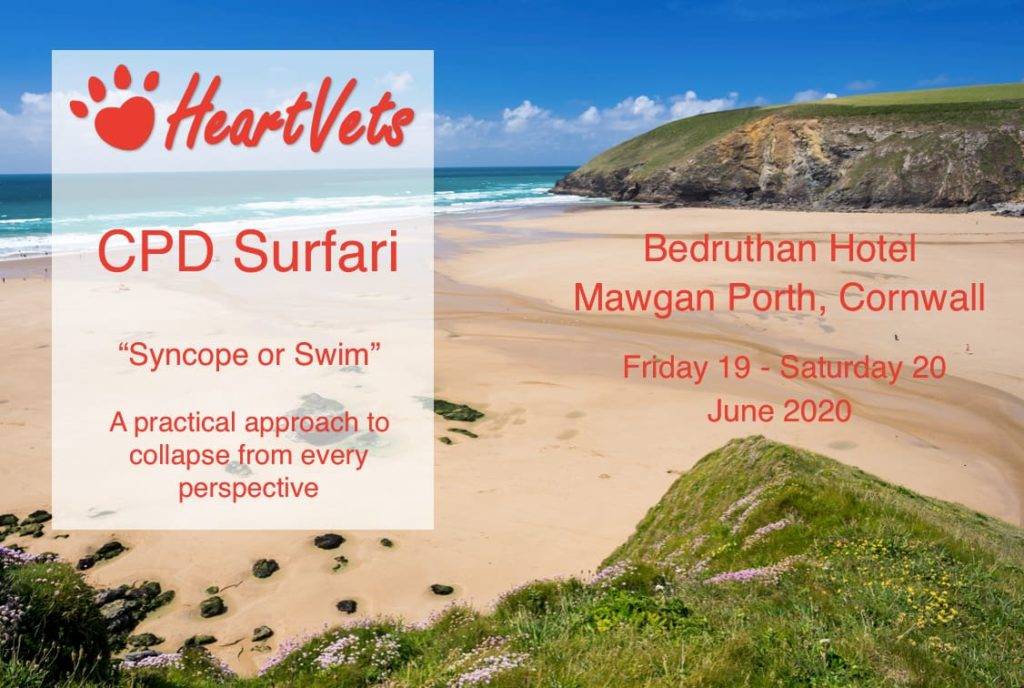 Cave Vet Specialists Nurse CPD Series 2020
We will be providing quarterly evening CPD events for nurses at Cave vet Specialists on a quarterly basis throughout 2020. To book your place on these events please visit the
​1. Clinical examination: recognising congenital heart disease – Monday 20th January at 7pm.
Thanks for coming along to this successful CPD event! The slides are available for download by clicking the PDF icon:
​2. Clinical examination: recognising acquired cardiac disease – date TBC, April 2020
​Keep checking here for more information regarding the rest of the series!
1 – Thank you to those who attended Jo's recent online talk for WCVA "Cardiology emergencies" – the lecture slides are available here to download
2 – Thank you to Dave for an excellent talk on advanced echocardiographic techniques for the Autumn meeting of the Veterinary Cardiovascular Society – the slides are available to download below